Management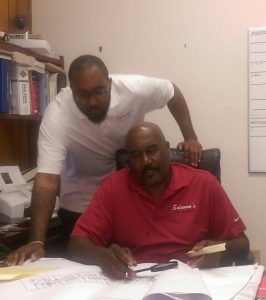 Solomon Mitchell Jr. – President, CEO
Solomon Mitchell Jr. is the owner and president of Solomon's Air Conditioning & Appliance Inc. He has been in business since 1995  and is well recognized in the community. He has over 20 years of accomplishments in HVAC installation, heat equipment and appliance repair in both residential and commercial. He also specializes in estimating, purchasing, controlling materials and drafting plans for architects. Solomon Mitchell Jr., acts as a general manager and construction consultant.
Solomon Mitchell III – Vice President
Solomon Mitchell III, son of Solomon Jr., has been his fathers right hand man since the age of nine, from grabbing tools and learning the trade at a young age; he is now older and wiser. Solomon Mitchell III, has learned more about the business, being certified in comfort control, service and installation, residential and lite commercial duct construction. He is the primary on-site manager and technical advisor.